Living with a PWD
I have been blessed with the opportunity to share my life with a Portuguese Water Dog. If you aren't super familiar with the breed these aren't dogs you own. What does that mean? To me owning a dog means that the dog is obedient, lacks creativity, listens 95% of the time, and coexists in a home without much disorder. Living with a Portuguese Water Dog is like sharing your home with a toddler dressed like a dog.
I've owned a dog. I loved my girl like she was a child but at the end of the day I owned a dog. I didn't think that way at the time but I hadn't had a Portuguese Water Dog.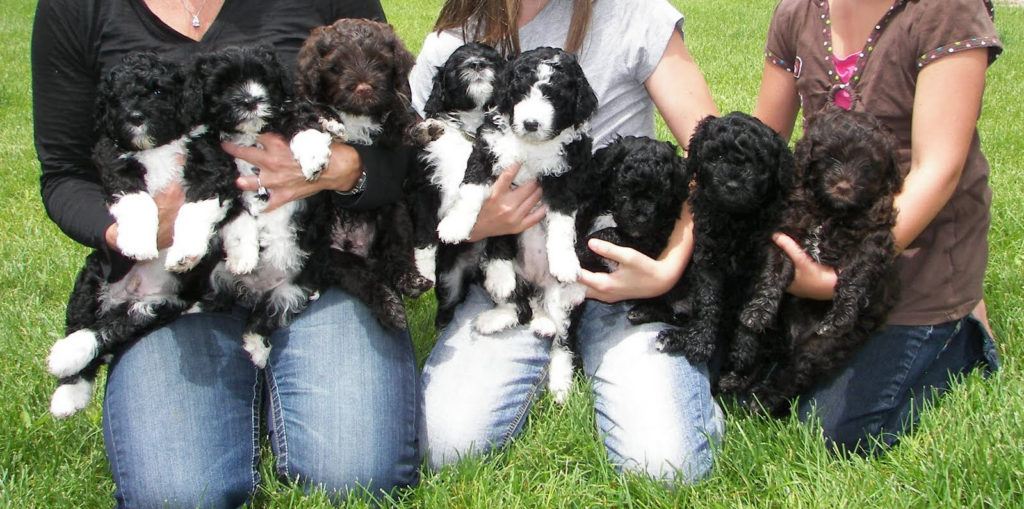 Now being an owner of a PWD I realize that I don't "own" Miss Millie in the traditional sense. Miss Millie has the ability to problem solve. Although she lacks a thumb she has full control of her digits which is creepy and incredible at the same time. She has opinions and vocalizes her wants and needs, even if they aren't realistic.
Brief History of the Portuguese Water Dog
But before I go more into what it is like to live with her let's get a little history on these guys……now some of this is fact and some of this is cobbled together based on stories I've been told but it should give you a pretty good idea of their lives.
Way back in the day, somewhere around the 1300s, is when there is first record of the Portuguese Water Dog. These dogs were on wooden boats in Portugal with one fisherman. As society progressed they became less necessary and were at the point of extinction in the 1930's.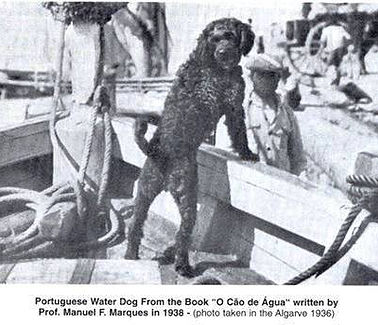 When they were working dogs, they were in the water for eight to ten hours a day. Then after their days work they were on the beach guarding the fisherman's supplies.
Basically, they were working the better part of every day. When they were in the water they were diving, freeing nets from coral, taking messages between boats, pulling nets in, taking them out, and so much more.
If you want to learn more about the history of these dogs you can check out the following links and books:
Portuguese Water Dog Complete Owner's Manual    http://amzn.to/2DArLIg
https://en.wikipedia.org/wiki/Portuguese_Water_Dog
Life with Miss Millie
Today they are household pets in the Working Class for AKC. They still have the drive of the Portuguese Water Dogs of the past. In most cases they don't need 15 hours of work a day. I say most cases because I've met some dogs that want direction all day.
Miss Millie is somewhere close to upper end of drive but not extreme. She is happy to hang out close to me while I work. This entire blog could be about the rules Miss Millie has but in all honesty, I don't know over half of them and she changes them frequently.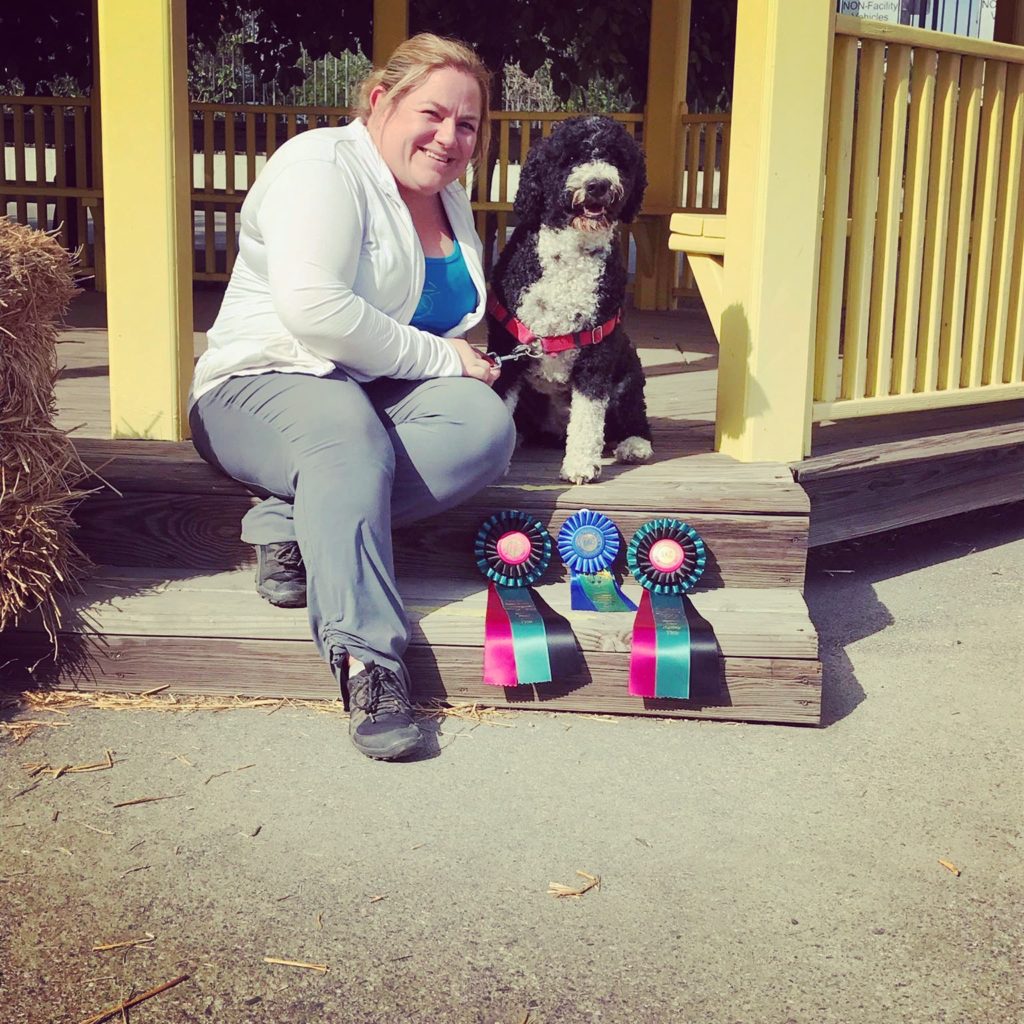 Living with Miss Millie is an experience in itself. She has full control of her toes in each of the front paws. Miss Millie can reach out and grab something gripping it like you would in a fist. She can look at something she wants and figure out how to get it……regardless of where it is on the counter, in a cabinet, on a shelf.
She can tell you when she is happy, upset with you, needs something and she can show you what she "needs." Her needs are mostly wants but still she will let you know.
The Naughty Side
PWDs don't do well being left on their own for hours. I work from home which is fantastic for Miss Millie. There are owners that work outside of the house and from my experience those people deserve a medal.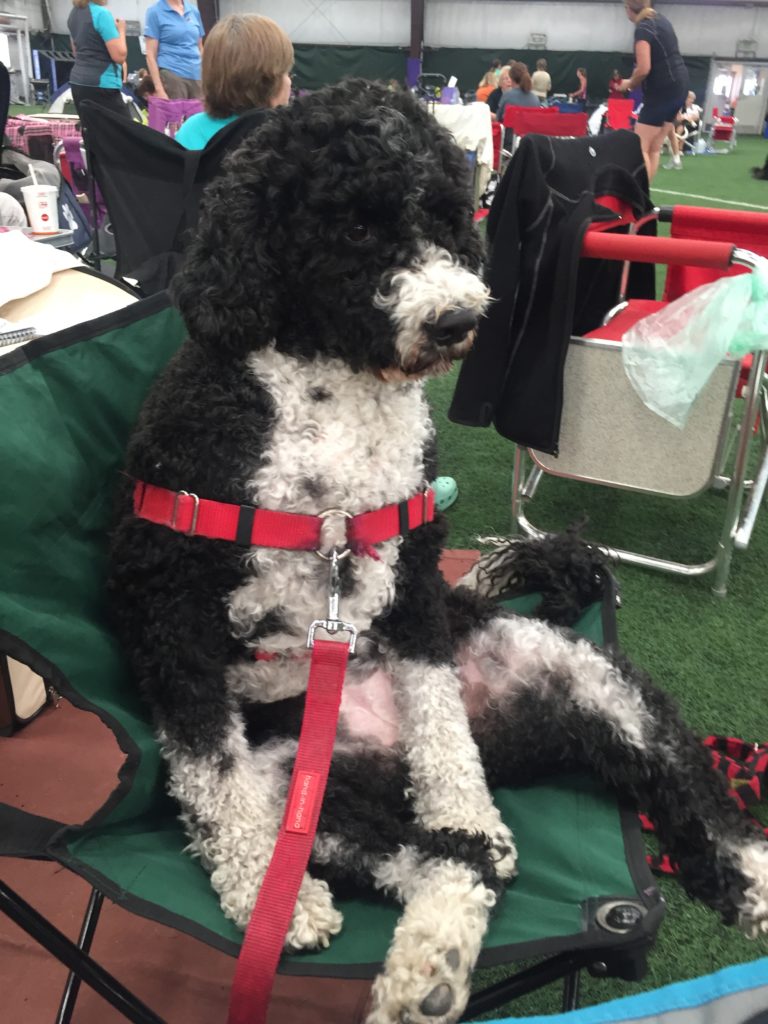 Portuguese Water Dogs like to be with their humans at all times! And yes, that includes when you would like some privacy…say in the bathroom. And for added fun because they are wicked smart they can open almost any door, unless it is locked and even that isn't a total guarantee.
Miss Millie has no problem demolishing a loaf of bread, shredding a garbage bag, or having a toilet paper party if she is left for too long. Too long may be 30 minutes or 8 hours, her tolerance level depends on her mood.
Mia, Miss Millie's half sister, enjoys knocking kids over and taking off their shoes. Just for fun.
The Loving Side
For all of her faults Miss Millie is the best dog I could have ever hoped for. If I'm feeling ill or sad Miss Millie is right there. She loves to sit on my lap, cuddle on my chest and she sleeps in the crook of my legs every night.
Miss Millie is one of the most empathetic dogs I've ever met, she knows what people are feeling better than most people do. Portuguese Water Dogs have an innate ability to grasp human emotion, I link this back to them working for a person and not with other dogs.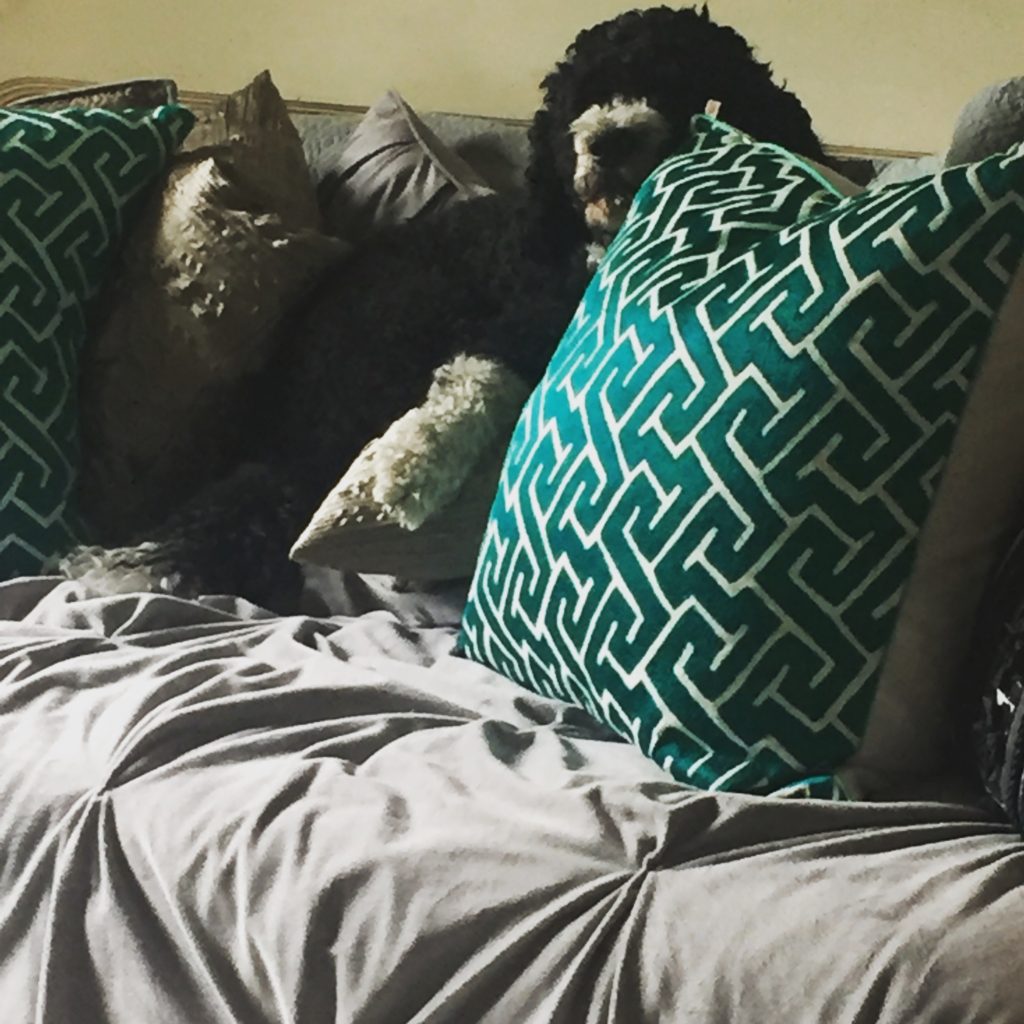 Portuguese Water Dogs are a special breed that are not for the everyday owner. They require a ton of attention and if it isn't given to them they will create it by doing something you wouldn't want them to do. Having Miss Millie in my life has made it so much better and I love her clowning around and her willingness to work with me.
Learn more about the breed here
Come check us out on social media
Living with a Portuguese Water Dog