Traveling with your dog doesn't have to be stressful. If you plan ahead. Miss Millie goes with me everywhere when I travel, well nearly everywhere. While flying is the most convenient mode of transportation that isn't always the best option with a dog. Regardless of your mode of transportation you can make your trip enjoyable with your best friend.
Get your free printable here to help you plan for your next trip!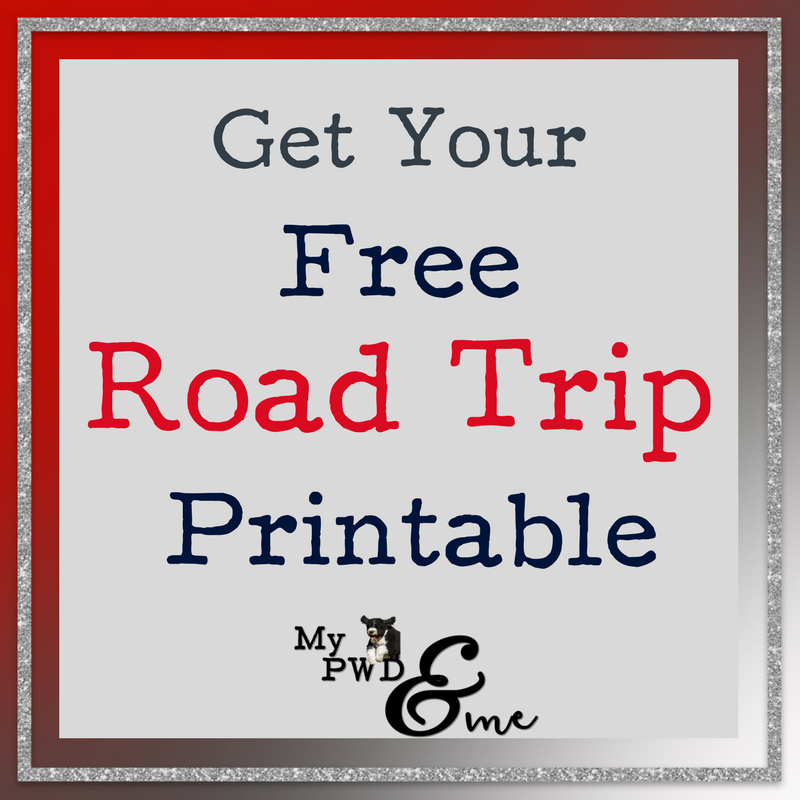 Before you Leave
Make sure you have made a trip to the vet.
This is particularly necessary if you are flying your dog as you will need a proof of health certificate.
Even if you are taking a road-trip visit the vet to make sure your dog is up to date on vaccines and has no underlying health issues.
You can also check with your vet to see if there is anything special you need to know about your destination. Do you need to protect for fleas or ticks? Is Canine Influenza prominent? These are just a few examples of questions your vet may be able to help you with.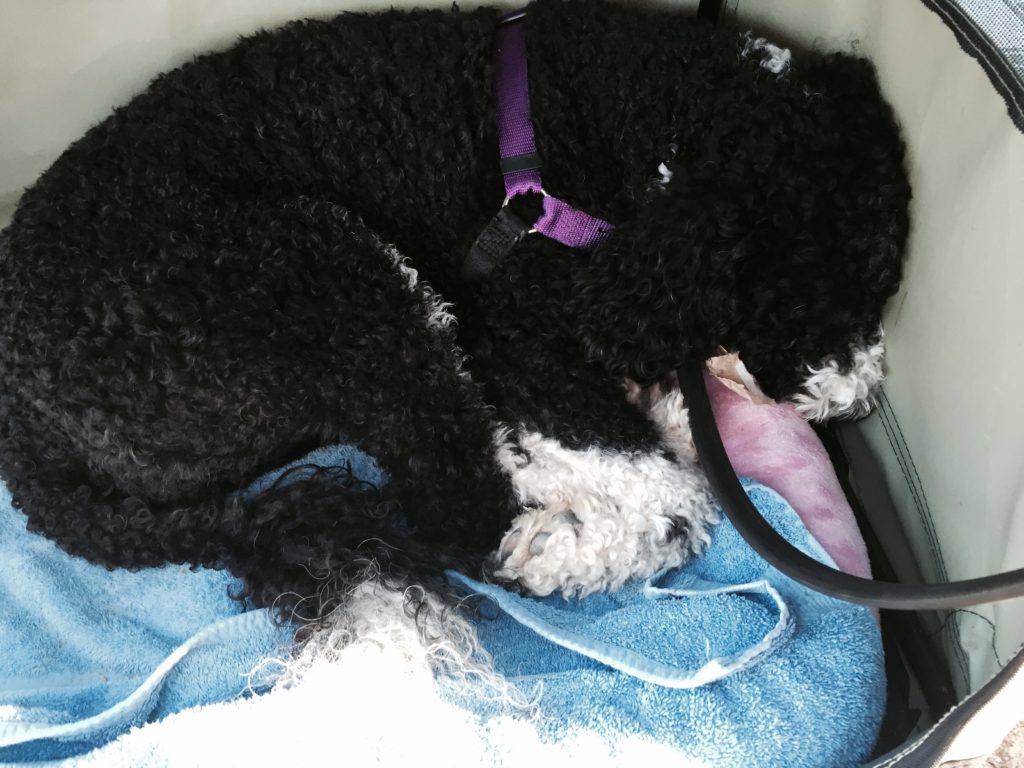 Decide on where you will be staying and ensure that it has pet policies that will work for you. There are some hotels, such as La Quinta Inn & Suites, that are mostly pet friendly. Other hotel chains will charge you for cleaning after a pet has stayed there. It is much less stress on you and your pet if you know the requirements before you arrive.
You will want to check for a vet near your destination, you never know what a dog can get into so you'll want to have a plan, just in case.
If you are taking a road trip, check a long the route to see if there are any parks or dog parks where you can exercise your dog. Just like us, their legs get stiff and will want a good run if possible.
On Your Trip
Don't forget their collar or harness with an ID tag attached. Being away from home it is important someone is able to reach you if your dog was to get away from you.
Always keep your pet on leash. Even if you think they are going to be ok it is better to be safe than sorry. After witnessing a horrific incident, I will never let my girl out of the car without a leash on. Ever.
You will also want to keep your dog on a short leash, using a retractable leash could pose a problem. Many dogs will bolt if the leash snaps back at them making it more dangerous if you are in an unfamiliar area.
If you feel you need a longer leash use a long line. You will have better control and your dog will still get the extra freedom. I like this one
Some dogs are not the most adaptable, if your dog falls into this category you may want to bring along some water from home. You can try local water but at least you have a backup if they won't drink. When traveling with your dog, if you go by car you will want to have water for both you and your dog in case of emergency. I pack one gallon for each of us, just in case.
At Your Destination
Once you arrive at your destination try to make your dog feel at home. Bring their bed and/or crate and try to keep to their schedule as much as possible.
When staying in a hotel I like to have a fan on at all times to dampen the noise of people coming and going. I will also put a towel under the door to help block the light, hide the shadows, and keep some noise out.
I make sure I have a travel crate with me so that I can put her in a safe place if I need or if she feels she needs it. I like this one
Most importantly, Be an Ambassador.
Make sure you pick up after your pet. Keep them on leash (the shorter the better) at all times. Do your best to keep them quiet in hotels and other public places.
Check out our social media to see where we have been and where we are going!
Disclosure: Please note that some of the links above are affiliate links.  In fact, just go ahead and assume that anywhere you see a link, that it's an affiliate link.  There is no additional cost if you decide to make a purchase; We will simply earn a small commission.  We will never refer a product or service that we don't use or have experience with.  But don't take our word for it – do your own research on any products or services to be sure they'll be a fit for you.  If you have questions on any of these, please ask!
Traveling with your Dog